Types of Hardwood Flooring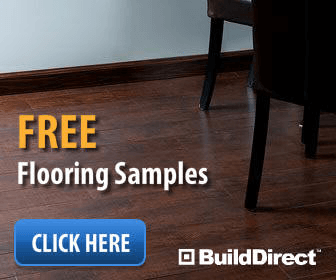 Hardwood floors are among the most beautiful and durable of flooring materials. But there are so many kinds it can be difficult to choose one.
The first criterion is whether to elect to get pre-finished or unfinished hardwood.
In days past, unfinished was definitely the way to go. It was easier to select a type of hardwood, install it and stain or finish it with stain or lacquer to optimize appearance and wear.
It was also generally less expensive to get unfinished hardwood flooring, even adding in the cost of staining or lacquering. The price difference was so great that getting unfinished hardwood, then exerting a little effort was a bargain on balance. No more. Unfinished is still often less expensive, but the difference is smaller than in the past.
Pre-finished hardwood has many advantages, too. When re-flooring an existing space, or flooring a new room addition, there's no smell or mess. Hammer in some planks and you're done. Ok, it's not quite that easy. But it's decidedly easier than sanding, staining and varnishing. It's definitely gentler on the lungs and eyes.
Which to choose comes down to weighing costs against budget, and the amount of free time and skill or desire you have for this type of project.
But, you still have to select the specific hardwood desired. What's available? Today, the choices of hardwood are legion. They come from around the world - Brazil, China, Australia, the U.S. and elsewhere.
Bamboo is one of the more interesting options. Not technically a wood, it's still woody and very hard, when correctly processed. It has a delicate yellow-brown color that is perfect for certain decorating schemes. It's also on the lower end of per square foot hardwood flooring prices typically around $5 per sq ft.
On the opposite end of the cost scale is Brazilian Walnut. Running up to $13 per sq ft, this rich-looking hardwood comes in a range of color shades. It may be a lighter brown, resembling the shell of the nut that everyone is familiar with. Or, it may run to darker shades. Though more expensive, it provides an extremely hard surface, which is great for long wear but can make for a more difficult installation.
Mahogany resides in the mid-range of the cost scale, but there's nothing middling about the look. This is ultra-beautiful hardwood flooring. Reddish-brown, it has a rich, dark grain and will stand up to heavy use for decades.
Red Oak is a favorite with many do-it-yourselfers. It comes in a variety of widths and is available at the lower end of the price scale. Yet it yields an extremely strong and durable surface. Finished properly, it will create a floor that is as beautiful as any.
On the lighter side, both in price and color, several varieties of Ash can cost as little as $3 per square foot. Less hard than other woods, it gives a great knotty look. Rustic Ash is one variation and for rooms where an extremely natural look is desired, this is a good choice.
Several woods, of these types and others, are available in distressed, pre-used and other forms. That gives yet another dimension along which to judge a wood. If you want that old, lived-in look, but still need a wood that will stand up for years and years, this may be the way to go.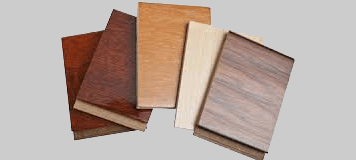 Solid Hardwood Floors are So Great - the Dog can't Even Scratch Them!
Oak Hardwood Floors are the Staple Ingredient to a Great Room!
The Basics of Oak Flooring
Engineered Hardwood Flooring Would be a Great Addition to My Home
Cheap Hardwood Flooring is Everywhere – All You Have to Do is Look!
The Best Hardwood Floors - Tips for Finding the Deals
Looking for Discount Hardwood Floors? No Need to Keep Looking!
Types of Hardwood Flooring